Booking.com7.6
Expedia.nl8.2
Google8.2
Located in the Brabant city Oss
Welcome to Fletcher Hotel-Restaurant Oss. This 4-star hotel is located in between 's-Hertogenbosch and Nijmegen in the city Oss. The beautiful nature reserve De Maashorst is located in close proximity of the hotel where you can make cycling and hiking tours, and the new culinary hotspot Restaurant Bar Bistro DuCo can be found in the hotel.
Luxurious hotel located in Oss
Culinary hotspot Restaurant Bar Bistro DuCo Oss
In close proximity of nature reserve De Maashorst
Situated next to the stadium of TOP Oss
Four multi-functional conference rooms
Can be combined with a day trip to De Efteling
Enjoyable facilities
In Fletcher Hotel-Restaurant Oss you can enjoy various facilities to make your stay as comfortable as possible. The hotel includes the charming Restaurant Bar Bistro DuCo, a bar and various multi-functional conference rooms. The real football enthusiast can visit a game in the stadium of TOP Oss which is close by, or visit the fitness center in the hotel.
The conference center of the hotel offers a total package to host meetings, conferences and other business events and make them a success. It is also possible to host events or (team) outings as we are equipped to organize it all! The possibilities are endless as you can also have a meeting in one of the Skyboxes of TOP Oss or have a congress in the business lounge.
Natural environment
The nature-rich environment of Fletcher Hotel-Restaurant Oss is the perfect place to make beautiful cycling and hiking tours, for example through the nature reserve De Maashorst. This varied landscape of 3500 hectare with forests, pounding dunes and more is an ideal location to completely relax and enjoy the wonderful nature which The Netherlands has to offer.
Day out with an overnight stay
Combine your overnight stay with a visit to theme park De Efteling. You can find the tickets including an overnight stay on our packages page.
Our team warmly welcomes you!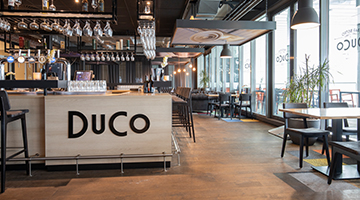 Comfortable facilities
Fletcher Hotel-Restaurant Oss has a fine-dining à la carte restaurant, a gym and 4 meeting rooms. True sports enthusiast can attend a match at the TOP Oss football club or even rent a skybox.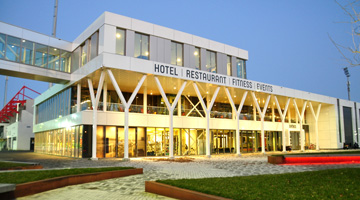 Photos & videos
Would you like to know more before you arrive at our hotel? View the photos and videos of our hotel here.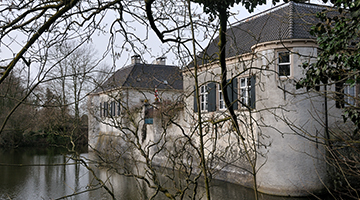 Nature reserve De Maashorst and surrounding area
The surroundings have plenty to offer. For example, you can find some culture or go shopping in the center of Oss. In addition, the nature reserve De Maashorst is located close to the hotel. You can go there for a wonderful hike or bicycle ride.